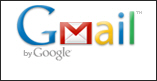 Approximately 4.93 million Gmail user passwords were posted to a Russian bitcoin forum. However, a Google spokesperson told TNW that, Google user's information security is their top priority, and there is no indication that the system is compromised. It is reported that most of the leaked accounts are of English, Spanish and Russian. Although this is bad news, but the good news is that, after further examination, Gmail account password disclosure does not seem a large-scale event.
TNW contacted Google on this issue, Google does not believe that the disclosure is an issue caused by any security vulnerabilities.
A Google spokesman told TNW that Google has now recognized that the account was indeed leaked, the next step they will take measures to help those users to retrieve their account.
It is worth mentioning that the forum's managers have cleared the discussion thread text passwords, leaving only the login name. However, there are a forum user called "tvskit" said, about 60 percent of the leaked user names and passwords are effective.
After rapid analysis of the text files they found that most of the leaked accounts are English, Spanish and Russian account, in addition, some related analysis also shows that these accounts seem to live for a long period of time. Therefore, this may be the result that hacker hacked with websites unrelated with Gmail and Google services. Why? Because some of the users are using the same account and password on all sites, so once they are phishing by the internet, then the associated disclosure is naturally occurred.
It is reported that the leak will affect at least five million of Gmail users. If you want to check if your account is compromised, you can go isleaked.com, enter your e-mail address to check. Google has already taken measures to protect the safety of these user accounts, and it's recommended that all users take a two-step verification.